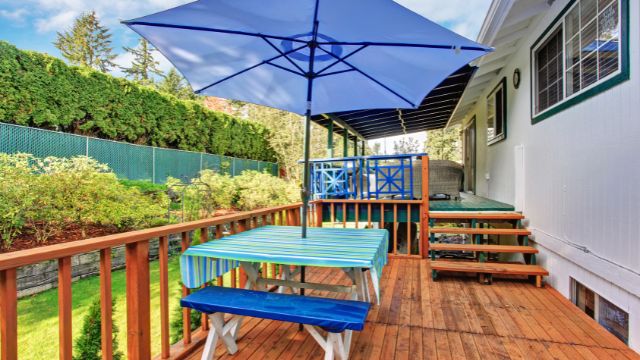 5 Tips For Painting Or Staining Your Deck
Are you looking to renovate your deck? Painting or staining your deck provides newness and added protection from the elements. It is a fantastic way to refresh and revitalize your existing decking and a necessary step in preserving its quality. In addition, staining a deck is essential for protecting the wood from the elements, preventing rot, and keeping the appearance of your deck in top condition. Learn the tips for painting or staining your deck in just five simple steps for a significant style boost.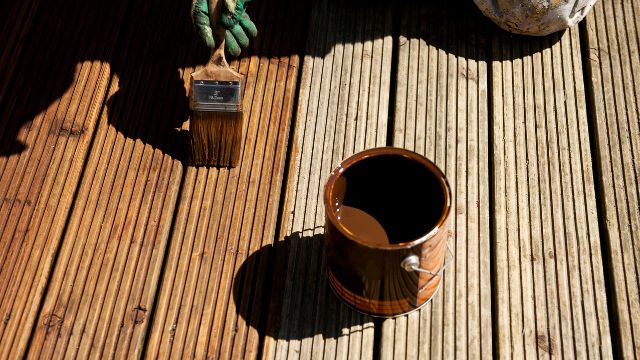 1. Remove old paint or stain
This preparation step is conditional. Whether your deck was previously painted or stained and if the said coating is peeling away from the surface. If the previous deck paint or stain is still the same, apply your new layer of paint or stain on top of it and leave the last coating as it is. Although, it's an excellent perception to remove as much of the old coating as possible to make way for the new one. A deck stain or paint stripper will generally do the move, eliminating varnishes, solid and semi-transparent lacquers, water sealers, oil and latex coatings, and helping to clear away any stains from mold and mildew. If you decide to remove old paint or stain, carefully read the product's instructions to avoid damaging your deck and achieve the best outcomes.
2. Power-wash the surface
After scrubbing your deck, use a power washer to rinse off the cleaner. Use the fan or nozzle to avoid getting too close to the wood. The heavy water pressure can damage the deck's surface. Allow the deck to dry completely, taking 12-24 hours.
3. Keep the weather in check
Ensure the weather forecast before applying exterior paints or stains. If the terrace is not in the shade, Don't apply the coat of paint or stain under direct sunlight. Instead, try to use the coating on a cloudy day. Direct sunlight interferes with adhesion and affects color uniformity.
4. Use the right brushes
Synthetic brushes are optimal for working a water-based stain into the wood. On the other hand, natural bristles are hollow and can lose their rigidity, going limp as they absorb the water in the finish. You can also use a roller of ¼ inch or shorter, which lets you apply a thin layer of stain that sticks to wood without pooling.
5.  Apply primer
Yes, it's a bit struggle to primer all sides of the decking boards, but this step will go a long way in taking care of moisture and expansion and peeling and chipping.
Final words 
Painting or staining a deck can be a confusing and time-consuming job. If you consider tackling your staining job independently, look at these helpful tips to make your project easier and more successful. If you still need the assistance of a professional team, you can rely on Handyman Services Bethesda to get the job done right. We are committed to exceeding our customer's expectations and providing them with excellent service.