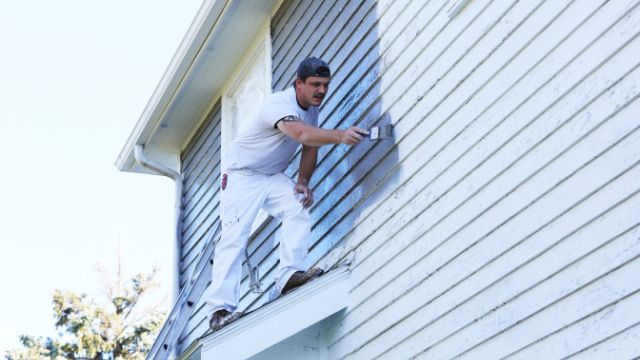 6 Things You Need To Do Before Painting Your Exterior
Painted houses start to reveal wear and tear. So, doing an exciting exterior house-painting project can bring your home vibrancy. But, of course, a lot of preparation work is needed for repainting a house. Planning makes the painting work more manageable and ensures the paint experience stays in a good situation. Here, in this blog, we discuss what you need to do before painting your exterior.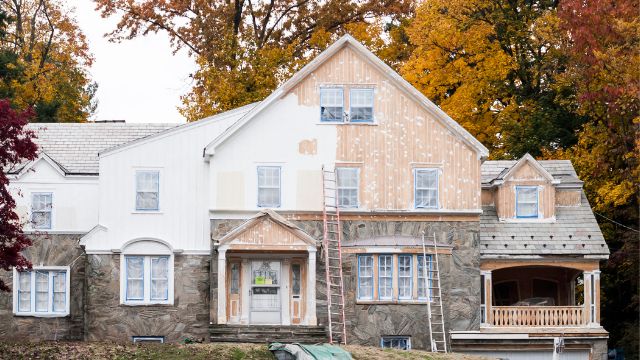 1. Power washing 
Power washing or some cleaning service is required before starting painting your home. If a contractor does not wash the surface, it will force any paint applied to the surface to pop or peel off the siding much more quickly than it would from a clean surface.
2. Sand the surface
When all the loose paint has been removed, sand the edges smoothly. The main objective is to feather out the transition between the existing paint and the area you just scraped with the help of an orbital sander to feather the edge around all areas where you scraped. 
3. Apply primer
Apply primer instantly after preparing wood siding. White, gray, or tinted primer gives an even base for topcoats to adhere to and a uniform canvas. Small gaps in joints and other spots where horizontals meet verticals will all stand out in high relief. Latex primer is fine if you're painting over bare wood or existing latex paint. But it's better to stick with a new coat of oil-based primer if you're painting over multiple coats of oil-based paint. The primer coat is an essential layer because it seals any exposed wood and provides an excellent adhesive layer for the finish coats. 
4. Check the weather
This step is not to be overlooked. When you are planning to paint the exterior of your home, the weather must be good. Don't try to paint in the rain and direct sunlight. It requires planning sides to start first based on the sun hitting your house. 
5. Go for quality over price
Over the years, you will paint fewer times, so go for the best quality paint and get better coverage. In addition, paint technology has significantly improved in the past few years. You may be attracted to saving money up front with a cheaper brand, but you're bound to have trouble and finally pay more in the long run.
6. Prepare Your Paint Tools & Equipment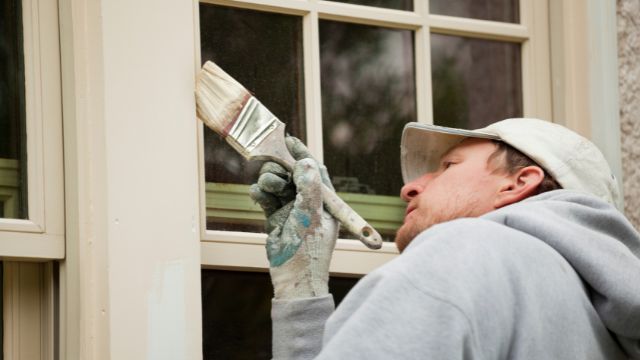 Ensure that you have everything before you start to paint to prevent any irritating delays. Most essential tools include a ladder, paint brushes, a paint roller, a roller tray, work gloves, and a laminated dust sheet.
Final words
If you are about to paint your house, you have to consider the idea and process of painting. Handyman Services Bethesda provides home painting, waterproofing, and wood coating solutions. Our painting service is quick and finds an easy way to complete your painting project. Our house painters will handle all the logistics of the house painting project and ensure that the job is well done.