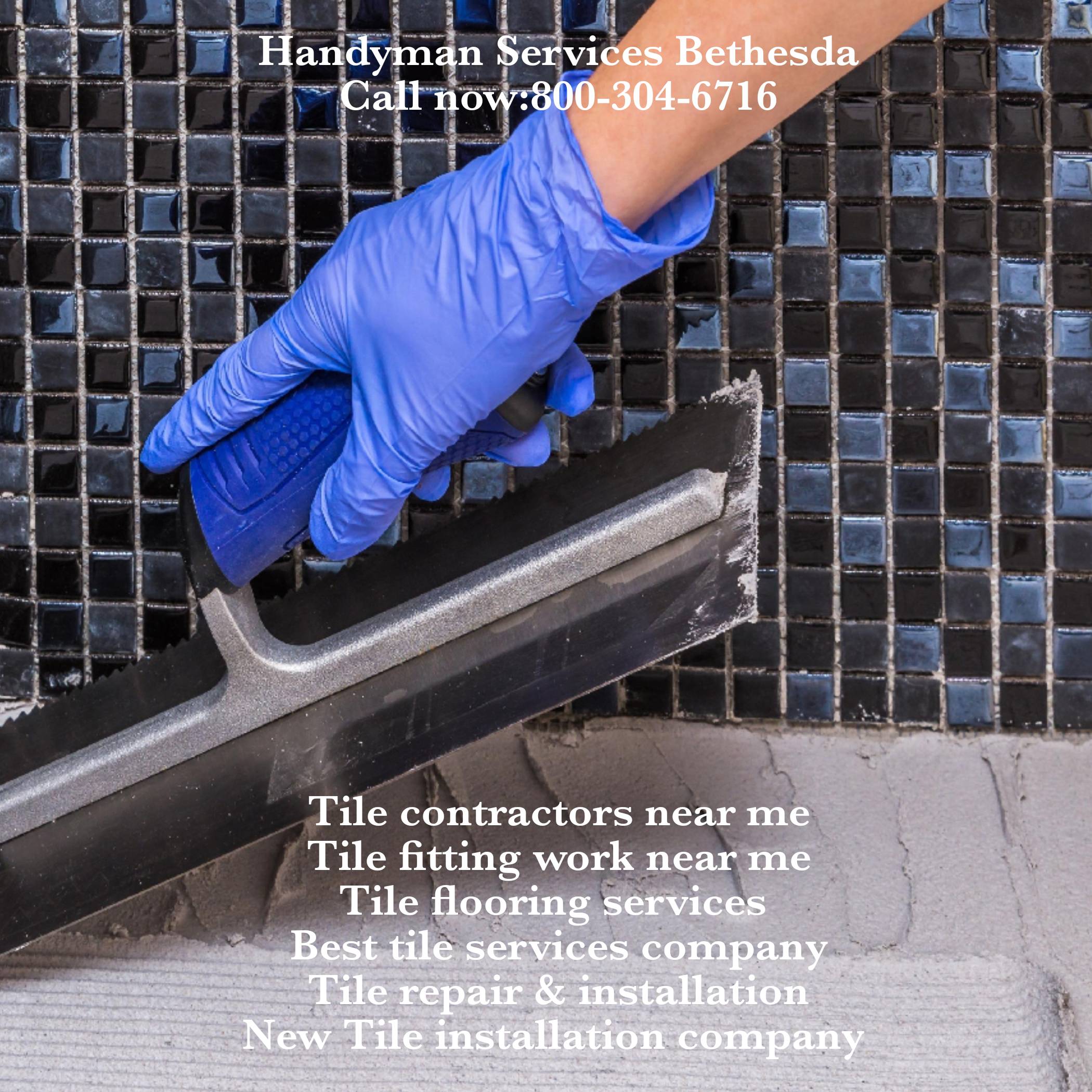 Choosing the Right Tile Repair and Installation Company for All Your Needs
Choosing the Right Tile Repair and Installation Company for All Your Needs
Tiles are a versatile and durable flooring option used in various areas of a home, from kitchens and bathrooms to living spaces and outdoor patios. Over time, tiles may require repairs due to wear and tear or homeowners may want to install new tiles to enhance their spaces. Finding a reliable and skilled tile repair and installation company that caters to all your needs is crucial. Here's a guide to help you choose the right company for your tile-related projects.
Understanding Your Requirements
Before selecting a tile repair and installation company, it's essential to understand your specific needs:
1. Repairs vs. Installation: Determine whether you require tile repairs for existing damaged tiles or a new tile installation for a particular area of your home.
2. Tile Type and Design: Identify the type, size, and design of tiles you want for your project. Some companies specialize in specific tile materials like ceramic, porcelain, natural stone, or mosaic tiles.
3. Project Scope and Budget: Determine the scope of your project and establish a budget. Clearly communicate these details when seeking quotes from potential tile repair and installation companies.
Researching Tile Repair and Installation Companies
1. Online Search: Start your search by using search engines like Google or Bing. Look for tile repair and installation companies in your area. Focus on companies with websites showcasing their portfolio, services offered, and customer reviews.
2. Recommendations and Referrals: Ask friends, family, or neighbors for recommendations based on their experiences with tile repair and installation services. Personal referrals often provide valuable insights into the quality of workmanship and customer service.
3. Check Credentials: Ensure the companies you're considering are licensed, bonded, and insured. Verify their credentials and certifications, as well as their experience in handling various tile projects.
4. Portfolio and Reviews: Review the company's portfolio of past projects. Look for before-and-after images of tile repair work or newly installed tiles. Additionally, read online reviews and testimonials from previous customers to gauge their satisfaction levels.
Factors to Consider When Choosing a Tile Repair and Installation Company
1. Expertise and Experience: Choose a company that specializes in the type of tile work you need. Experience in handling various tile materials and complex installations ensures quality results.
2. Quality of Work: Look for a company known for delivering high-quality workmanship. Request to see samples of their previous projects or ask for references to assess the quality of their work.
3. Transparent Pricing a
nd Estimates: Seek transparent pricing and detailed estimates for your project. A reputable company will provide a clear breakdown of costs involved in tile repair or installation, ensuring no hidden fees.
4. Communication and Professionalism: Opt for a company that communicates effectively, listens to your requirements, and provides professional advice. Excellent communication ensures your project runs smoothly.
5. Warranty and Guarantees: Inquire about warranties or guarantees offered for their workmanship and the tiles installed. A company that stands behind its work with warranties reflects confidence in their services.
Making the Final Decision
After conducting thorough research and considering the factors mentioned above, narrow down your choices and contact the top tile repair and installation companies. Request on-site evaluations and detailed proposals. Compare quotes, assess their professionalism, and choose the company that best aligns with your requirements, budget, and expectations.
In conclusion, selecting the right tile repair and installation company involves thorough research, consideration of expertise, quality of work, transparency, and effective communication. By choosing a reputable and experienced company, you can ensure your tile repair or installation project is completed to your satisfaction, transforming your space with durable and aesthetically pleasing tile work.