Everything About Drywall & Its Benefits 
Drywall is a construction material used to create walls and ceilings. It also makes many design features, including eaves, arches, and other architectural specialties. It's quick and easy to install, fabulously durable and requires only simple repairs when damaged. In the commercial building world, drywall is used to wrap columns to hide steel beams and is an easy and inexpensive way to top off masonry walls above ceilings. Here we discuss Everything About Drywall & Its Benefits 
1. Cost effective
One of the reasons why this is a popular choice for many is because of its cost effectiveness. It's an affordable material that can use in the construction of homes. In addition, those looking for effective ways to cut their expenses would find this helpful.
2. Beauty and elegance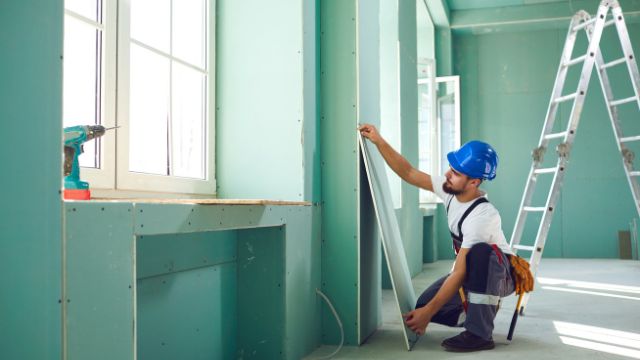 There is a simple beauty to drywall for homes and offices. It can be painted multiple times, allowing you to change a room's look and feel. In addition, drywall is easily one of the best-looking materials available when adequately installed. Get in touch with a drywall contractor or expert for service today.
3. Drywall is customizable 
Drywall is customizable and can easily be modified to meet particular needs and areas. In addition, its predictable sizing and personalization features allow designers and builders to plan their construction projects precisely.
4. Better comfort
A modern technology created to provide utmost comfort, the drywalls are designed uniquely. Gypsum is the base of a drywall partition; they keep external sounds at bay, providing acoustic efficiency. In addition, the drywalls trap any external or internal sound between the board and the truss, thus giving you much calmer spaces.
5. Fire resistance
Drywall services help protect your house because it is fire-resistant. It is because the gypsum used to make the drywall material is fire resistant, which will, in turn, help protect your house from burning in the incidence of fire. Always pick the proper insulation to ensure your home stays safe.
6. Energy efficiency
Drywall is an excellent insulation material that helps you maintain the temperature of the rooms in your home. As a result, your heating and air conditioning system won't have to work nearly as hard to keep your home comfortable, and you'll see the difference in your monthly energy costs.
7. Easy to install
It looks great and is easy to install! Its attractiveness makes it a highly desirable wall finish for many, and compared to traditional plaster and much easier to install.
8. Drywall Is easily repairable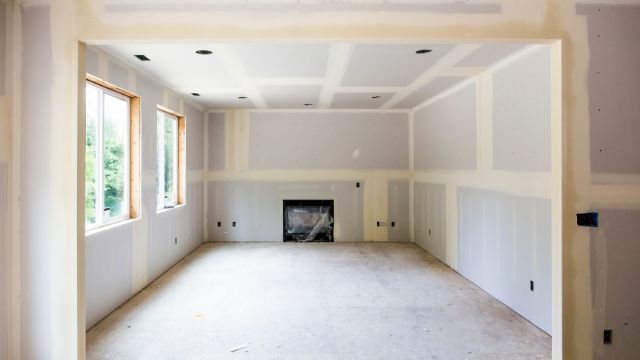 The drywall is thin and light compared to others, which is helpful when installing. The material's great benefit is that it's simple to repair. Repairing or replacing damaged portions is quick and easy. For example, your ceiling can suffer chips and holes. These can be quickly solved by patching dings with simple spackle and paint. 
Final words
Drywall installation is a complex and challenging project that requires experience and expertise. Whatever the reason for drywall, it is essential to have it installed or repaired by trusted professionals. Contact Handyman Services Bethesda for quality drywall installation and repair services.