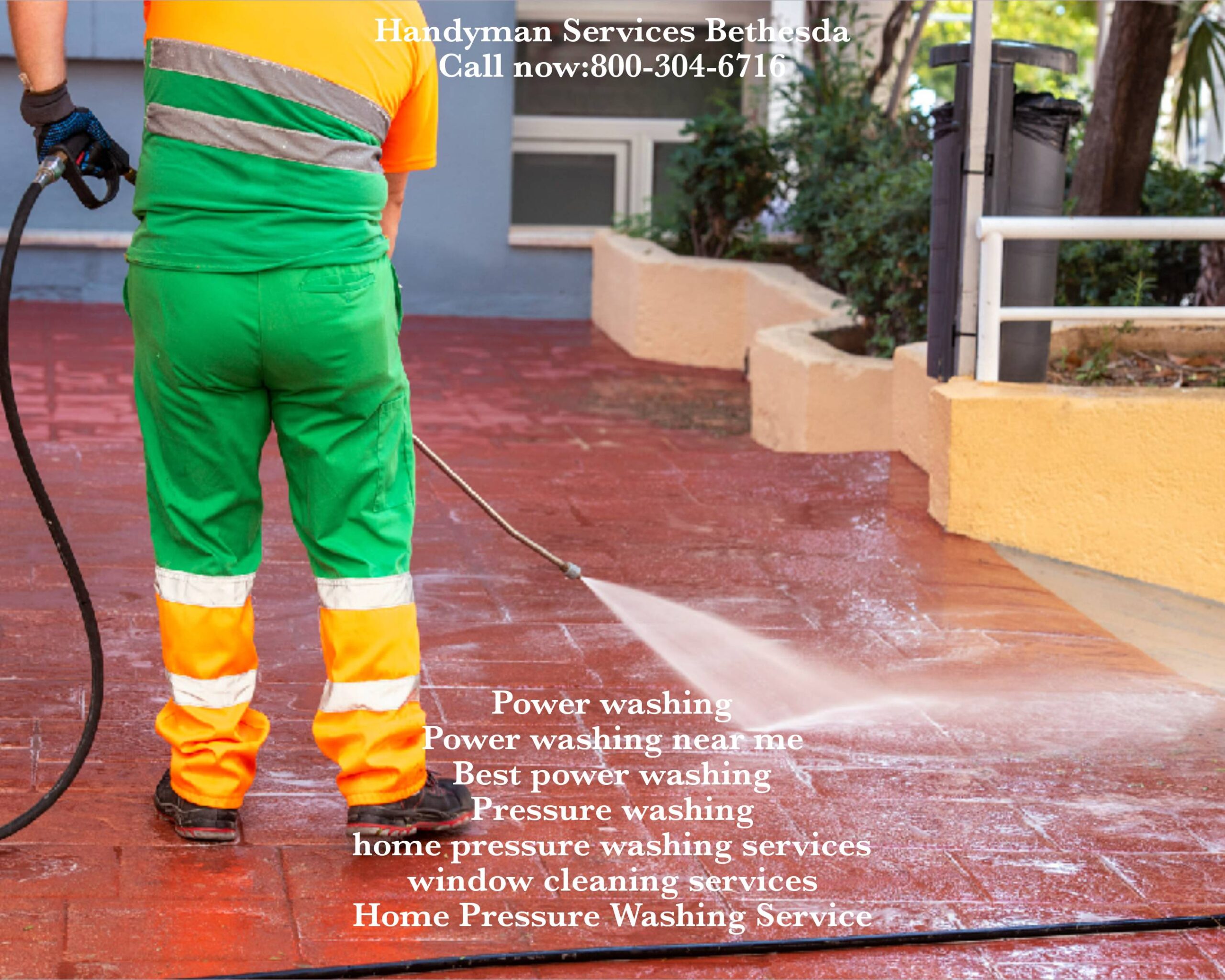 Harnessing the Transformative Power of Professional Power Washing Services
Harnessing the Transformative Power of Professional Power Washing Services
Introduction :
The exterior of your home or business plays a significant role in creating a positive first impression. Over time, dirt, grime, mold, and pollutants can accumulate, dulling the appearance of surfaces. In this article, we explore the transformative power of professional power washing services and how they can revitalize your property's aesthetic appeal.
Restoring Curb Appeal :
Professional power washing is a game-changer when it comes to restoring curb appeal. The high-pressure water stream effectively removes dirt, algae, and stains from various surfaces, including siding, driveways, and walkways. The result is a rejuvenated exterior that enhances your property's overall appearance. Whether you're preparing to sell your home or simply want to refresh its look, power washing can instantly revive the vibrancy of surfaces, leaving them looking clean and well-maintained.
Preventing Long-Term Damage :
The accumulation of dirt, mildew, and pollutants on exterior surfaces doesn't just affect aesthetics; it can lead to long-term damage. Professional power washing helps prevent the growth of mold and mildew, which can deteriorate surfaces over time. By regularly cleaning your property's exterior, you protect it from potential structural damage, preserving its integrity and extending its lifespan.
Enhancing Health and Safety :
Mold, mildew, and algae growth on exterior surfaces not only impact the visual appeal but can also pose health risks. These contaminants can contribute to allergies and respiratory issues. Professional power washing eliminates these health hazards by thoroughly cleaning and sanitizing surfaces. This not only ensures a safer environment for your family or customers but also contributes to a healthier community.
Efficient Cleaning for Various Surfaces :
One of the significant advantages of professional power washing is its versatility. Skilled technicians use the appropriate pressure and cleaning agents for different surfaces, including wood, concrete, brick, and vinyl. This ensures that each material is cleaned effectively without causing damage. Whether it's the deck, patio, or exterior walls, power washing provides a tailored cleaning solution for diverse surfaces.
Eco-Friendly Cleaning Solutions :
Many professional power washing services now utilize environmentally friendly cleaning solutions. These solutions are biodegradable and safe for plants, pets, and people. Choosing a service that prioritizes eco-friendly practices not only ensures a thorough cleaning but also minimizes the impact on the environment. It's a sustainable and responsible approach to exterior maintenance.
Time and Cost-Efficient Maintenance :
DIY cleaning projects often require considerable time and effort, and the results may not be as effective as professional services. Power washing, when performed by experts, is a time-efficient solution that delivers remarkable results. Additionally, it can be a cost-effective method of maintenance, preventing the need for more extensive repairs or replacements down the line.
Preparation for Painting or Staining :
If you're planning to paint or stain the exterior of your home, power washing is a crucial preparatory step. Removing dirt, grime, and old paint allows for better adhesion of new coatings, ensuring a more durable and visually appealing finish. Professional power washing provides a clean canvas, allowing your chosen paint or stain to adhere evenly and last longer.
Conclusion :
Professional power washing services offer a transformative solution for enhancing the aesthetic appeal, longevity, and cleanliness of your property. From restoring curb appeal to preventing long-term damage and promoting health and safety, harnessing the power of professional cleaning can revitalize your home or business, leaving a lasting positive impression.