Incredible Backyard Fence Trends to Look for in 2022
As home styles evolve, the trending fence styles change. The top 2022 fence trends include a mix of striking aesthetic touches and practical choices. We're highlighting the incredible backyard fence trends to look at in 2022, which will help you decide the best one for your space.
1. Aluminum metal yard fence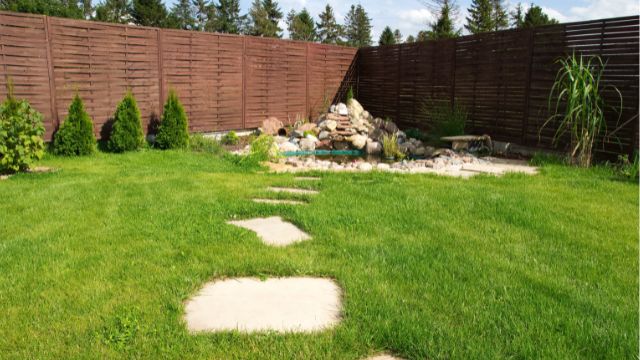 Country fences made of aluminum give security and prevent pets and children from straying off. Plus, they're more aesthetically pleasing than chain-link fencing or other types of metal fencing. Aluminum is rustproof, easy to install and maintain, and gives you the elegant appeal of wrought iron.
2. Living walls
If you've always been fascinated with creating a living wall, this is the year to try it finally. Much more natural-looking than solid fences, living walls keep with the current backyard trends that increase all vacant space for plants – this includes the vertical space in your garden. And if you already have a garden wall, this is the right time to cover it with rambling roses or trees and shrubs.
3. Traditional privacy fence ideas
Traditional style fencing isn't referred to just the wooden picket fences in the front yards. Several timeless styles and designs work well to provide backyard privacy as well. So we should focus on this category if you've got a traditional-style home.
4. Rolled bamboo garden fencing
You won't necessarily require a bamboo thicket to grow wild in your yard. Yet, you might wish to install bamboo in front of your garden to accentuate natural fence ideas. Bamboos are unique in their natural structure. Hence, if you are looking for a unique yet cheap fence concept, you should check this out. Use it to seclude from an overcrowded neighborhood or to enclose your garden.
5. Gravel and wood chip paths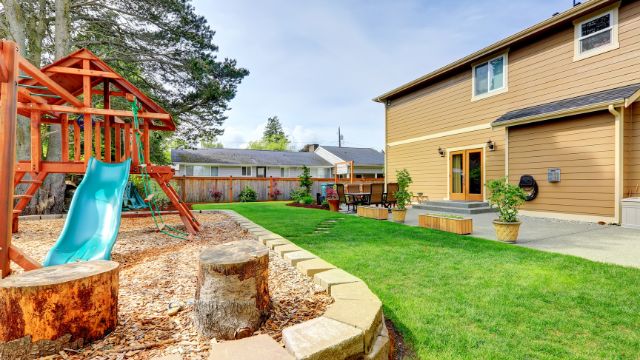 Solid paths and paving is giving way to gravel, wood chip, and other natural material. More gravel might be used as sustainability is such a key trend now. People love gravel for its permeability and flexibility. It's also perfect for drainage and great for planting in, as well as being an affordable choice. Paving over front gardens is not a good idea and should always focus on good drainage, permeable ground surface, and as much planting as possible in front gardens.
6. Open-air fencing
Fences can be necessary and valuable structures, but they need not always be opaque or thick for privacy. This open-air fence allows plenty of sight lines throughout the garden, including views of the raised beds through the fence. The robust structure of the fence, incorporated with the flagstone path, solidifies the location as a central focal point by the shed, yet the whole area looks airy and inviting.
Final words
Getting a professional to install your garden fence ideas is best. Installing a fence requires skill, care, knowledge about the ground conditions, product insight, and attention to detail and safety. Handyman Services Bethesda advises the best possible idea because they know how to make your yard more beautiful the whole time.