What are the pros and cons of a concrete driveway?
Beauty, longevity, and stability make concrete a relatively good value for the driveway.
Are you thinking of upgrading your driveway? Concrete driveways are long-lasting enough to stand up to whatever vehicle you have in your garage. You can also customize them with eccentric designs, energetic colors, and textures to create a nice-looking driveway. In this blog, we'll discuss the pros and cons of a concrete driveway for your home or commercial property.
Pros of concrete driveway
1) Cost-effective
The concrete driveway is a relatively cost-effective option when you consider cost and durability. During the time you own your home, you may have to get a concrete driveway done just once.
2) Low maintenance
While many homeowners consider concrete driveways maintenance-free and ensure their longevity, it does help to keep your driveway sealed and cleaned. With the help of a concrete sealer, it can add that extra layer of protection to your driveways. Apply a concrete sealer only once a year to your driveway surface for extra safety.
3) Durability
Concrete is an exceedingly durable surface. When the concrete driveway is nicely set up and well cared for, it can last for more than 30 years.
4) Appearance
Concrete gives a polished, professional finish. Many find a concrete driveway to be aesthetically satisfying. It can increase the rein appeal of your home and complement its style.
5) Climate friendly
For the winter season, snow can easily be removed from concrete driveways. Also, if your concrete is finished in a light color, then it will stay cool under the blaring sun during the summer months. Concrete driveways are a definite plus for those who fancy walking around bare feet.
Cons of concrete driveway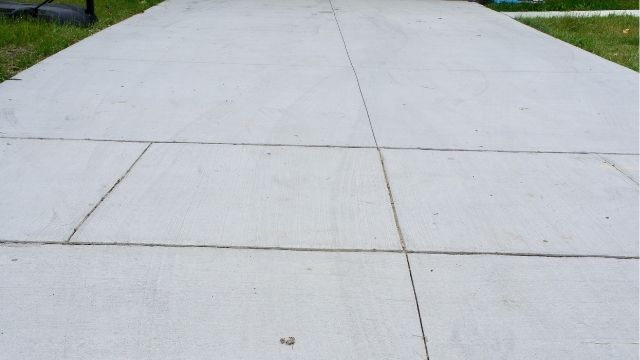 1) Large driveways 
Large driveways can be costly. If you have a driveway that spans across a large yard, you may be better off with asphalt or a gravel driveway. Also, the maintenance on both of these materials is a bit less than it is with concrete.
2) Hard to repair
In pavers, you can replace a single piece when a repair is required. But In concrete, it involves the removal and replacement of the whole concrete area.
3) Staining
Concrete is prone to staining due to its light color. Oil and tire marks will require some specific cleaning agents to remove. Because of its light color, concrete is more susceptible to oil stains and tire marks. Removing these marks and stains usually calls for a special stain remover and can be time-consuming.
Final words
If you want to eliminate the drawback of a concrete driveway and maximize the benefits of building a concrete driveway, look no further than Handyman Services Bethesda. If you're interested in a beautiful concrete driveway that stands the test of time and prevents flooding as well. Contact Handyman Services Bethesda today to contact a pavement professional for a quote.