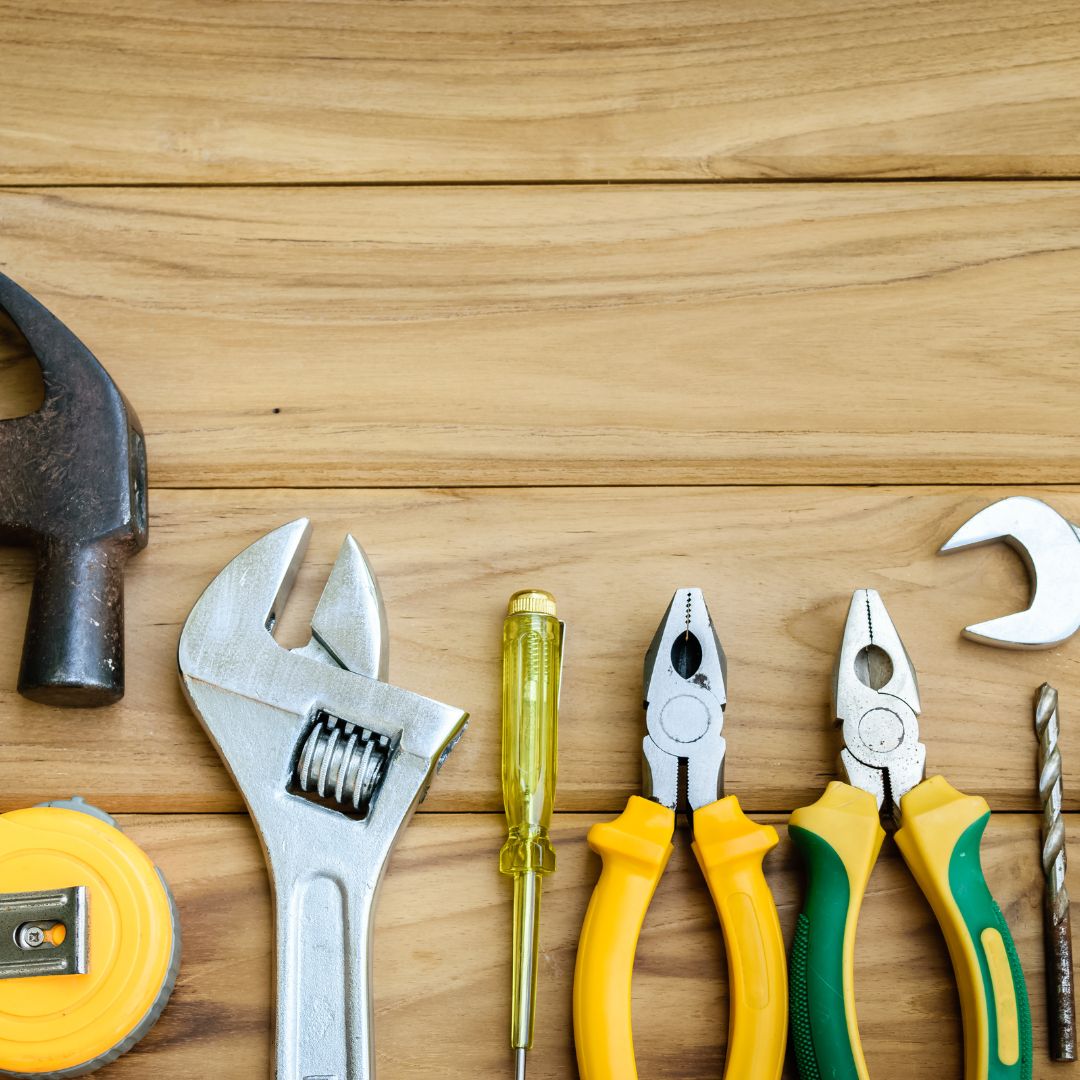 Top 5 Handyman Tools for your Next Project
A handyman is a skilled person who specializes in a wide range of repairs, maintenance, and installation tasks with the right handyman tools. They can provide a broad range of services, from basic repairs and maintenance to more complex projects. You can choose from the handyman service list.
Handypersons are generally experienced in various trades, such as carpentry, plumbing, electrical, drywall, and painting. In addition, they can often provide services such as appliance repair and installation, furniture assembly, and more. So let's move forward to explore the handyman services. 
Handyman Tools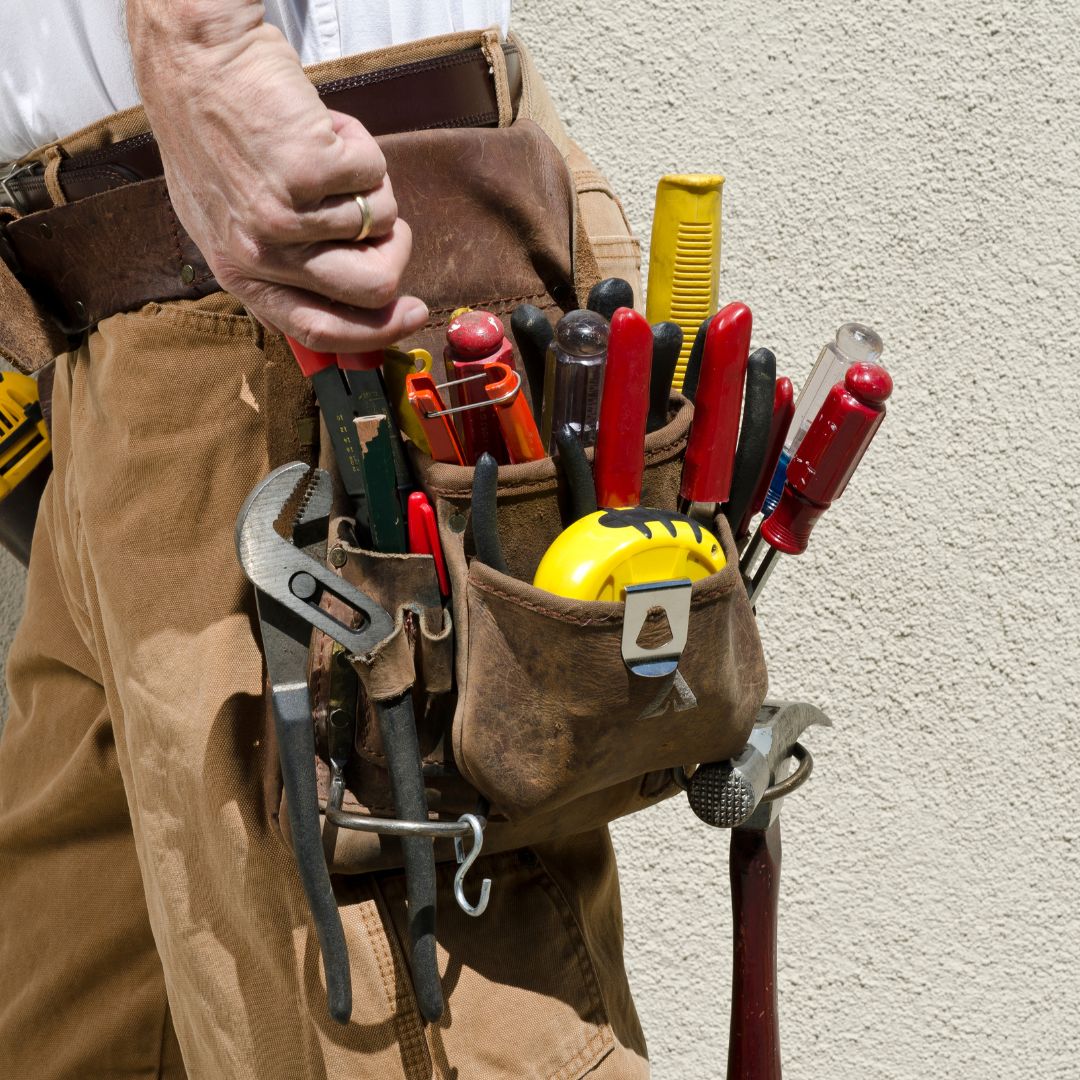 Handyman tools are essential for any professional or amateur to have in their toolbox. They provide the necessary items for completing various tasks, from simple home repairs to complex carpentry and plumbing jobs. Handyman tools are available in multiple sizes, materials, and prices, so choosing the right ones is essential.  
1) Hammer
One of the essential handyman tools is a hammer. A hammer drives nails, pounds stakes, and loosens bolts. Hammers come in various sizes, weights, and head shapes, so it's essential to choose the right one for the task at hand. For example, a 16-ounce claw hammer is usually the best choice for most everyday tasks.  
2) Tape Measure
Another popular handyman tool is a tape measure. Tape measures come in various sizes and are essential for accurate measuring and cutting. Most tape measures feature inch and metric scales, making them useful for carpentry and plumbing projects. A drill is another essential handyman tool. 
3) Drills
Drills are available in both corded and cordless models and are used for drilling holes, driving screws, and even sanding wood. Cordless drills are the most popular choice for most handymen as they provide the convenience of working without being tethered to an electrical outlet. A utility knife is another essential tool for a handyman. 
4) Utility knives
Utility knives come in a variety of sizes, making them suitable for a variety of tasks. However, they are most often used for cutting through thick materials like drywall, linoleum, and carpet.  
5) Set of screwdrivers
Finally, a set of screwdrivers is essential for a handyman. Screwdrivers come in various sizes and shapes and are used for driving screws into and out of materials. Choosing the right size and shape of screwdriver for the job is critical, as using the wrong one can strip or break the screw head.  
These are just a few of the essential handyman tools. With the right tools, a handyman can complete various tasks with accuracy and speed.
Handyman Service List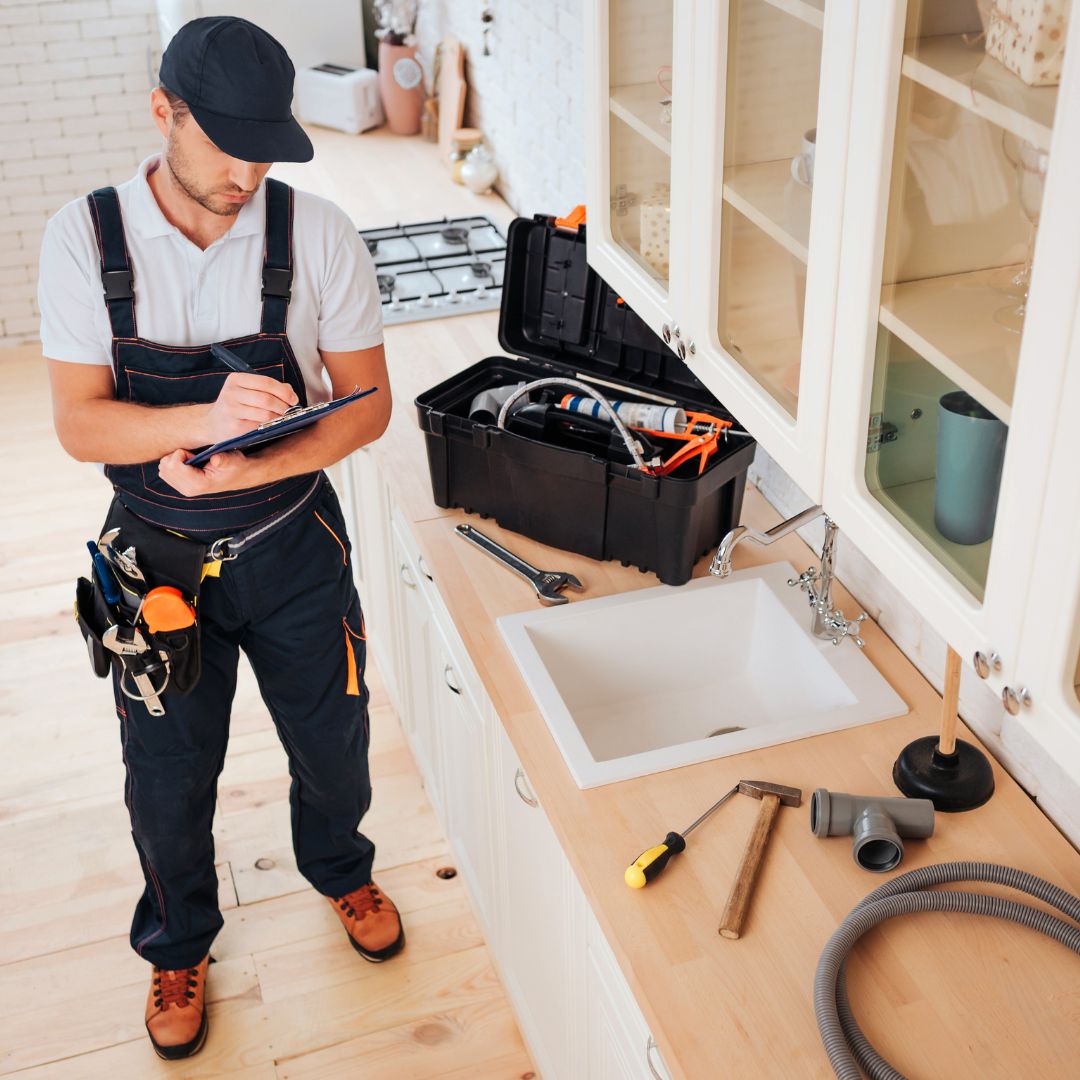 Handyman services help homeowners and commercial businesses with a wide range of repairs and upkeep. These services can include minor home repairs like changing a light fixture to larger projects like remodeling a bathroom or kitchen. Below is a handyman service list that a professional can provide:  
1. Painting: This includes interior and exterior work, such as repainting walls, ceilings, doors, and trim.  
2. Plumbing: Includes fixing leaky faucets, unclogging drains, and replacing fixtures.  
3. Electrical: This includes repairing or replacing wiring and switches and installing new fixtures.  
4. Carpentry: This includes installing new cabinets, shelves, doors, and trim.  
5. Drywall: This includes repairing or replacing dry, patching, and texturing.  
6. Flooring: This includes installing new flooring, repairing existing flooring, and refinishing wood floors.  
7. Appliance installation: This includes installing new appliances, such as dishwashers, microwaves, and ovens.  
8. Yard work: Includes mowing the lawn, trimming bushes, and planting flowers.  
9. Window and door repair: This includes repairing broken windows and doors and replacing weather stripping.  
10. Pressure washing: This includes cleaning decks, siding, and driveways with a pressure washer.
Handyman Services
You can connect with Handyman Services Bethesda for handyman services with the best handyman tools!