Wall Paint Vs Ceiling Paint
When it comes to home improvement, especially painting, you require to know wall paint vs ceiling paint, the color of paint you want to use, and the type of paint you need to use. Choosing paint is a challenging decision. Now, let's look at the detailed head-to-head comparisons between ceiling paint vs. wall paint. 
Wall paint vs ceiling paint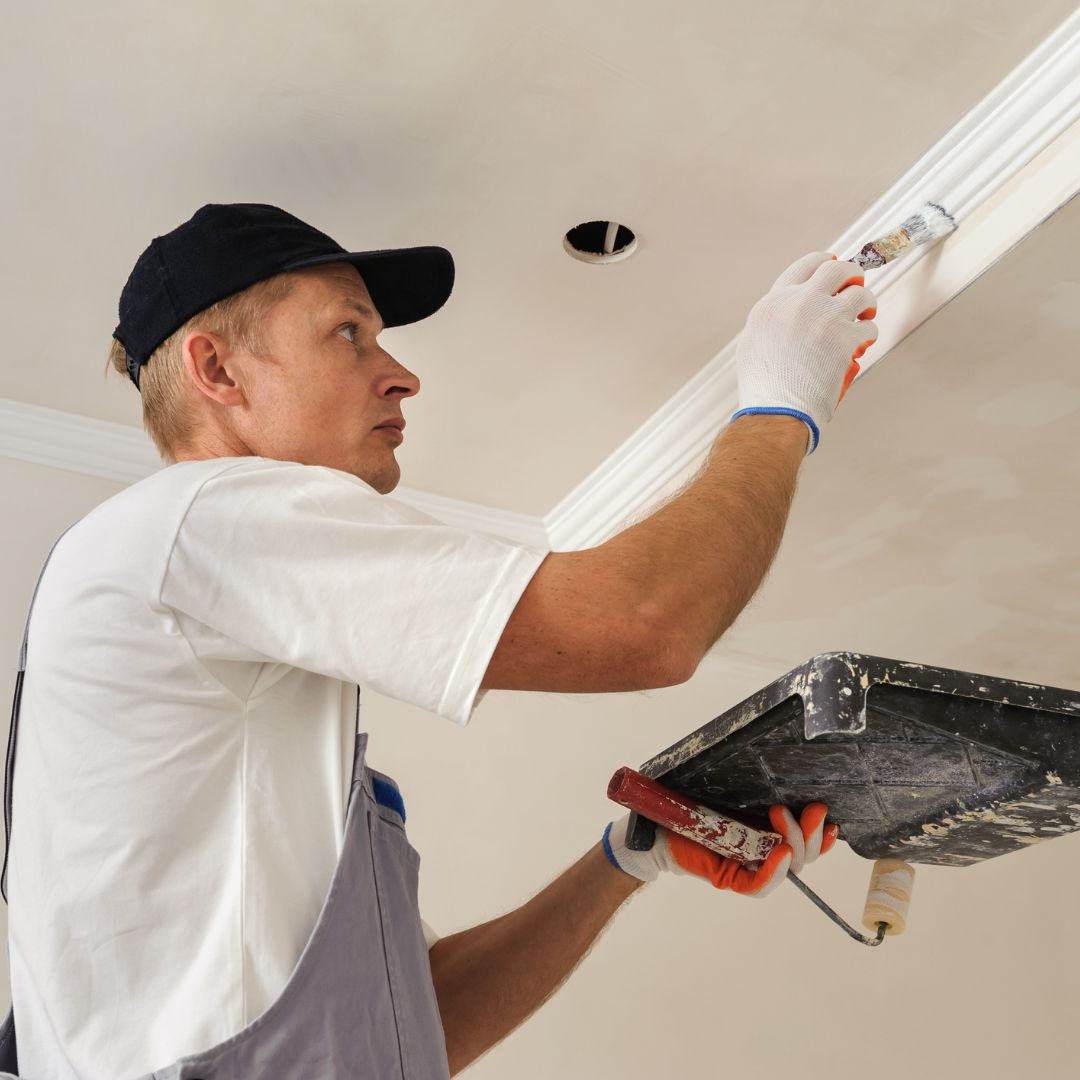 1. Thickness
Ceiling paint is thicker than wall paint. Most ceiling paint is latex-based and is designed to have a smooth, even finish that can be easily applied. Ceiling paint is usually available in either a flat or a low-gloss sheen.
2. Wall paint vs ceiling paint- Composition
Paint on ceilings is designed to cover edges and hide all the irregularities in your house. Thus, they are typically flat to ensure that light does not reflect and reveal imperfections. Wall paints are formulated to be more durable and make it easier to clean the walls with water and soap regularly. In addition, cleaning and scrubbing do not damage the paint. They are also available in glossy finishes to create a spacious feel in your apartment or room.
3. Viscosity
Compared to ceiling paint, wall paint has a lower viscosity. However, this lower level of thickness does not make it ideal for painting ceilings as you risk the paint not drying fast enough and having a lot of paint dripping on the floor. In addition, this paint will tend to leak off the roller more readily than wall paint.
4. Durability
Wall paints are less durable than ceiling paints. Wall paint vs ceiling paint Wall paints can't provide strong adhesion to several textured surfaces like stucco, drywall, and plaster. Ceiling paints are completely capable of providing good adhesion to these surfaces. Another advantage of more durable ceiling paints is that they don't easily crack or peel.
Importance of Warehouse painting
Painting a warehouse ceiling and walls reduces business costs. Having a preventive warehouse painting maintenance program in place for your warehouse will make possible the early detection of different wall problems, including cracks, holes, damp spots, dry rot, mold growth, etc. In addition, it will allow professional painting contractors to implement suitable remedial measures before minor issues escalate into big problems, which may require extensive and costly repairs.
House painting services make your home look extraordinary
For a lasting impression of your house, house painting services are essential. The inside and outside should look sharp at all times. An expert-quality exterior paint job is the most important thing to make your home stand out.
Final words
Handyman Services Bethesda take an inspection and give you a description of wall paint vs ceiling paint and suggests you the best according to your house. The professionals of Handyman Services Bethesda are available 24*7. It frees up your time to focus on more important things in life. At the same time, your honey-do list of home repairs gets taken care of so that your family can enjoy having a beautiful, well-maintained home where everything is working correctly.